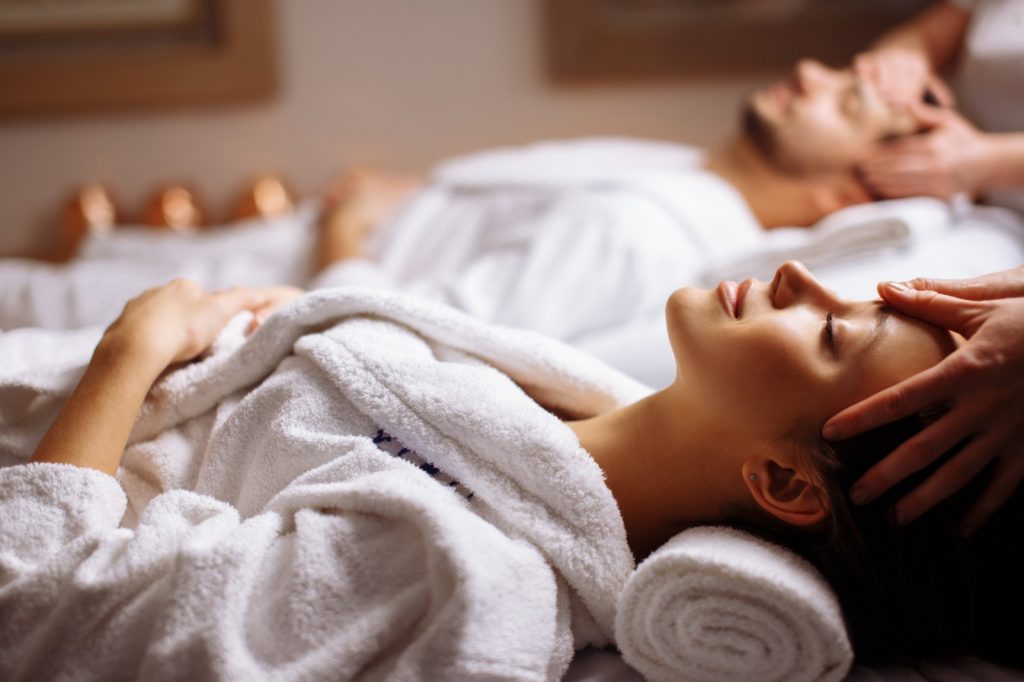 You can get rid of the tiredness and stress of the day first with the sea, then with the thermal pool and finally with a massage at Şifne Thermal Hotel. Providing the comfort of living these three experiences one after the other, Şifne Thermal Hotel Massage parlor provides service for twelve month
Classic ( Swedish Massage)
It is a form of massage that occurs by applying hard strokes, rubbing and circular movements to the body partially or completely. Classical massage is also known as "SWEDEN MASSAGE". It helps to soothe aching muscles. It accelerates blood circulation. It creates a feeling of relaxation in the body. Classical massage rejuvenates the tissues and cells in the body, thus helping the person to get rid of fatigue and stress. In addition, this massage includes all massage techniques.
In this massage, pressure is applied to certain points on the sole of the foot. In this massage technique, each point on the foot represents a certain organ and tissue in the body. It is a kind of balance massage. It makes the person feel good physically, emotionally and spiritually.
Increases in the amount of lactic acid accumulated between the muscles caused by fatigue. It is an ideal massage for regulating blood circulation, strengthening fiber and muscle groups, staying away from injuries, relieving psychological and anatomical tension, and activating sedentary and numb areas.
Medical massage is applied for the purpose of gaining the ability to increase the quality of life of the person and psychological support, except for the situations where massage is inconvenient. It reduces muscle fatigue and pain and prevents spasms and cramps, which helps to excrete toxic substances. This massage generally has positive effects on the nervous system.
It is a type of massage made with organic oils prepared from mixtures of plant and fruit extracts. This massage is applied with low movements and gentle pressure. You will get away from the stress completely with the relaxing effect of the massage.
It is a type of massage applied to the desired part of the body or the part of the body that needs massage locally. This massage relieves the tension accumulated in the body and gives a feeling of well-being and comfort.